Our Signature Product
A document imaging and workflow application that organizes and integrates everything - data, documents, exception tracking, events, notes, contacts, beautifully crafted automated or ad-hoc customer letters, and team workflow.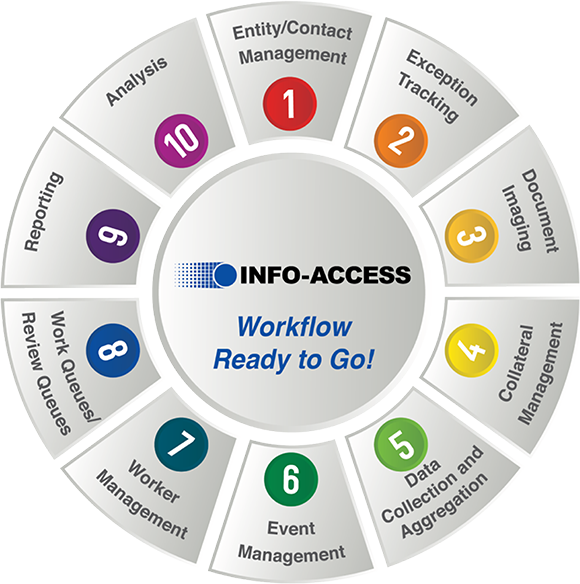 With its powerful document and exception
tracking integration, tracked items are automatically updated when documents are archived
into the DMS. Leverage the power of this integration to make your institution more efficient. An
intuitive user interface reduces training time, and the system structure decentralizes work tasks to
improve staff effectiveness and productivity.

Entity & Contact Management
Contacts from the core and user-added contacts merged and working together in one location.
Add sub-contacts to a customer record to simplify large or complex business relationships.
Assign customer notices to any contact based on the subject matter.
Record role and authority by contact for improved operations management.