INFO-ACCESS is tightly integrated with your core and your DMS – giving you
the power of efficiency and productivity with exceptional risk management and oversight capabilities.

Entity & Contact Management
Contacts from the core and user-added contacts merged and working together in one location.
Add sub-contacts to a customer record to simplify large or complex business relationships.
Assign customer notices to any contact based on the subject matter.
Record role and authority by contact for improved operations management.
KEY FEATURES | Let's scratch the surface of functionality.
DMS | The Key to Workflow
The functionality of your document management system is critical to true workflow. Your DMS should give you the ability to track documents for new and existing customers and it should integrate and automate your exception tracking, file share requests, notices to customers, document sharing among the team, and management reporting.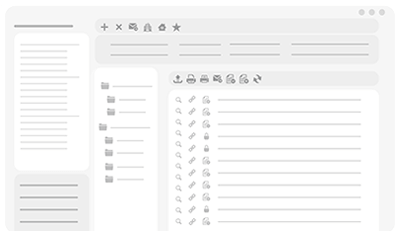 Integrated Exception Tracking
Integrated document imaging and exception management means that when a document is uploaded to the file it is automatically archived to the DMS, clears an exception, updates interactive work queues for users, and is removed from reports — all at the same time.
Enhanced Collateral Management
Financial institutions often find themselves limited in their ability to properly track and manage collateral within their core due to a lack of available data collection fields, and the inability to clearly record and track when collateral is cross-pledged between loans. INFO-ACCESS turns conventional collateral tracking on its head with our enhanced collateral management approach.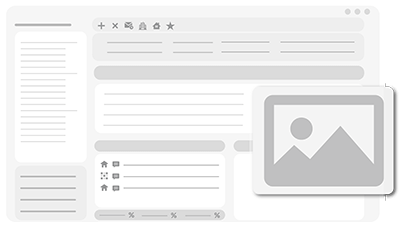 The PROOF is in the NUMBERS
Our clients report:
7
Efficiency Ratio Lower
in Year One
60%
Fewer Exceptions
After Year One

Fewer FTEs or No New FTEs with Growth
$382B
Combined Total Assets
of our Clients
ENTERPRISE CONTENT MANAGEMENT
Improve your institution's efficiency, simplify your day, and ease tensions between departments with INFO-ACCESS by PROFORMANCE. INFO-ACCESS is a complete document imaging and enterprise workflow application that organizes and integrates everything – data, documents, exception tracking, events, notes, contacts, custom notices, analysis, and more.Bringing together data from the core, the document management system, and exception tracking means that archived documents immediately satisfy outstanding exceptions without any additional user input. Customer notices to request updated documents generate automatically. Management reports and interactive exception queues for users update instantly, and document review queues allow everyone to upload their own documents and then route those to centralized approval queues for quality assurance.
REQUEST YOUR VIDEO DEMO
and PRODUCT SHEET NOW
Are your loan and deposit processes bogged down by document management, exception tracking, and analysis systems that don't work as one?
Discover an Integrated Solution