Enterprise Content Management
A loan and deposit management system for banks and credit unions that streamlines and integrates with everything - document management, core data, exception tracking, collateral management, events, notes, custom-branded automated or ad-hoc customer notices, document sharing, and so much more.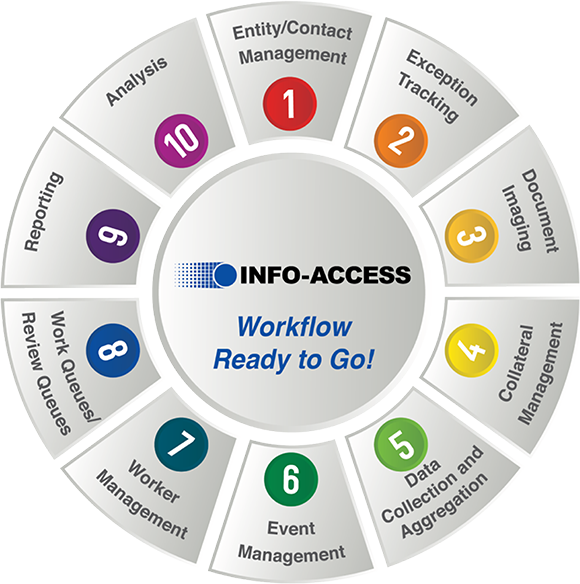 INFO-ACCESS is tightly integrated with your core, your DMS -
whether that's IA's native document management system or your existing DMS, and IA's native tools, giving you
the power of efficiency and productivity with exceptional risk management and oversight capabilities.

Entity & Contact Management
Contacts from the core and user-added contacts merged and working together in one location.
Add sub-contacts to a customer record to simplify large or complex business relationships.
Assign customer notices to any contact based on the subject matter.
Record role and authority by contact for improved operations management.