CUSTOMER HUB
Integrate customer communication, applications, and document collection with the PRO-ACCESS communication hub.
PRO-ACCESS provides the digital experience your customers expect. With this solution, your customers can communicate with their bankers using any device, any time. The system provides transparency into the lending process, keeping them up-to-date on the status of their loan application. Empower your customers to submit their information and documents through a secure, convenient portal designed specifically to meet the unique needs of financial institutions.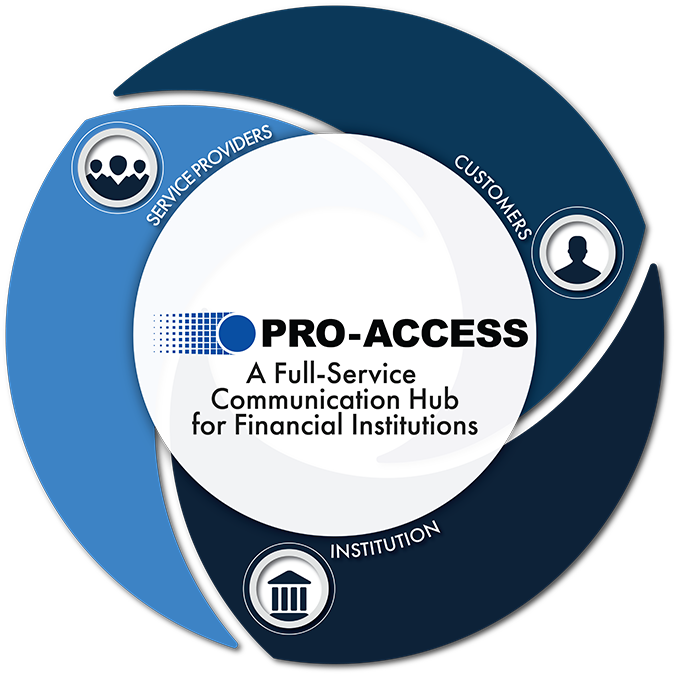 Give your customers the touchpoints they expect in
today's modern world. This system includes an origination portal that is custom branded to your institution. An
integrated task board keeps deals organized and on-time, and a customer notification and progress center
keep your clients in-the-know. Improve service times with a portal that allows the entire underwriting and
sales team to collborate and communictate with
your customer.