INSTITUTION HUB
Integrate customer communication, applications, and document collection with the PRO-ACCESS communication hub.
PRO-ACCESS enables financial institutions to route requests across various departments within your organization. The requests remain up-to-date in real time. Each request logs a clear audit trail, enabling the bank to track KPIs, research errors, and improve processes. The system provides the flexibility needed to keep work progressing with a structure to ensure all processes flow as designed. The system solves the paradox of compliance vs. expedience, improving both the ability to maintain and record adherence to regulations and also speed-to-market.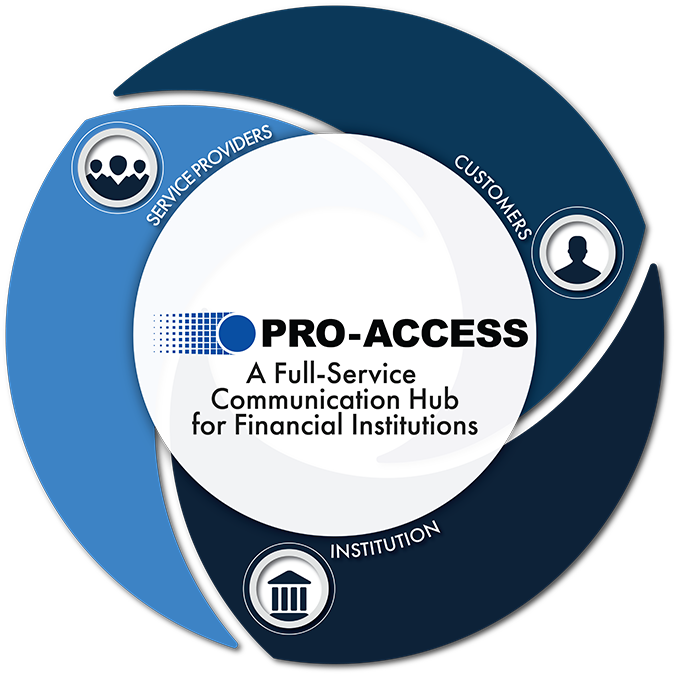 Give your customers the touchpoints they expect in
today's modern world. This system includes an origination portal that is custom branded to your institution. An
integrated task board keeps deals organized and on-time, and a customer notification and progress center
keep your clients in-the-know. Improve service times with a portal that allows the entire underwriting and
sales team to collborate and communictate with your customer.