SERVICE PROVIDER HUB
Integrate customer communication, applications, and document collection with the PRO-ACCESS communication hub.
PRO-ACCESS reduces the friction inherent in conducting business with various third parties that are integral to the loan origination process. Seamlessly transmit data and documents between your financial institution and service providers like participating banks, attorneys, appraisers, inspectors, and others. We also automate integrations for services such as flood determinations, lien filings/releases, credit bureau reporting and other similar systems that provide open APIs.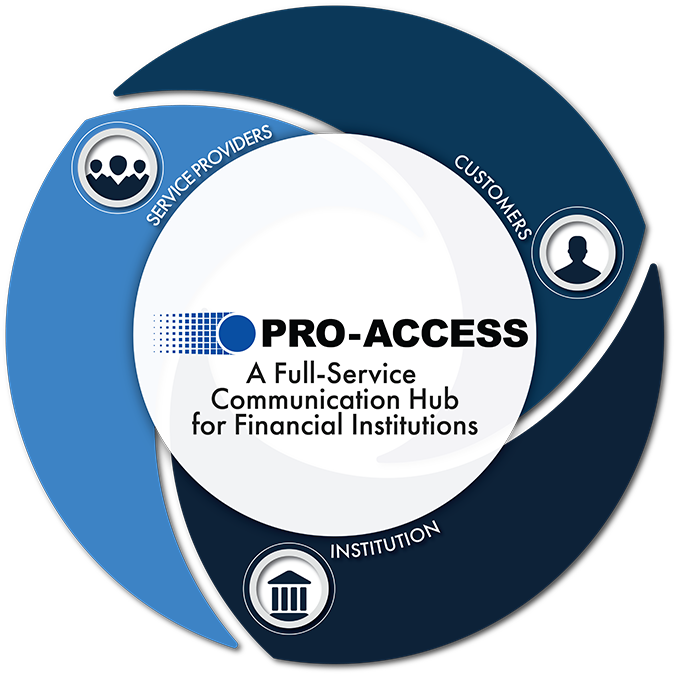 Give your customers the touchpoints they expect in
today's modern world. This system includes an origination portal that is custom branded to your institution. An
integrated task board keeps deals organized and on-time, and a customer notification and progress center
keep your clients in-the-know. Improve service times with a portal that allows the entire underwriting and
sales team to collborate and communictate with
your customer.