Jun 30, 2020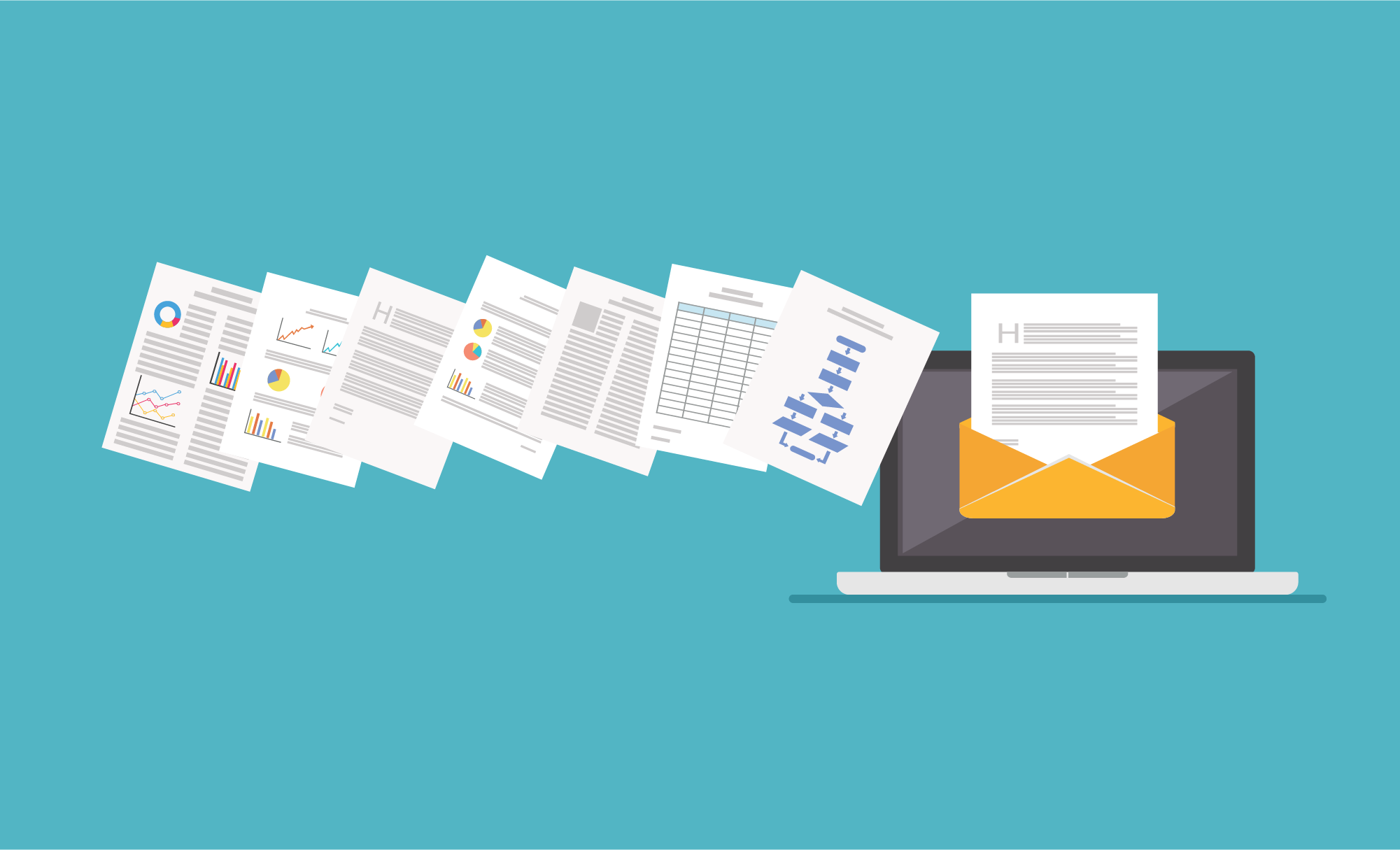 Vetting a New File Sharing Service
Shortcomings of Today's Secure File Sharing Services
Secure document file-sharing services have been a necessary, but disjointed, service for financial institutions. Most institutions have had no other option than to choose a service from a third-party source that exists completely outside of any current systems or processes. These services require bank or credit union employees to log into a stand-alone product and sometimes create accounts with complex login credentials for their customers. From there, the institution can send – and sometimes request – documents. When the documents are received, the employees must log back into the third-party solution to collect and download the documents. From there, even more administrative work is needed to get those documents in the financial institution's document management system and to the workers throughout the institution that need to view and work with them.
These disjointed processes do nothing to promote efficiency within the institution. With compressed net interest margins and challenging economic and lending environments, community-based institutions need every tool they can find to reduce the burden of work that goes along with handling, managing, sharing, and storing documents. This need is even more compounded for community-based institutions operating within the footprint of large national institutions who can employee teams of developers, database administrators, and technical staff.
Enterprise File Sharing Software made for Financial Institutions
Rather than patching your secure document sharing needs with third-party solutions that are not customized to work within a financial institution, bank and credit union staff would benefit from enterprise file sharing software built specifically for their needs. So, what should a secure file sharing service built specifically for community-based financial institutions provide? We've put together the list below to help you vet vendors trying to win your file-sharing business.

A complete document sharing solution for financial institutions should include:
The ability to send a secure and branded request to your customers via email. This request should be available ad-hoc to request documents on an as-needed basis or through a bulk collection method. Consider how you'll manage collecting PPP forgiveness applications as collection dates come due. Having both options will serve lenders, PPP administrators, and deposit staff through the pandemic and beyond as they need to manage large volume document requests for PPP loans as well as provide ongoing service to customers on individual requests for new accounts and loans.
A simple to use interface for your customers. Your customers hate logging into the complex third-party document sharing solution just as much as you do, and during the months between your last request they've long forgotten their username and password, meaning they're frustrated with your request right from the get-go. A solution customized to financial institutions should allow customers to upload requested documents right into the email they receive making the process simple and fast for them.
If you are going to allow customers to drop those documents right into an email, you must have a secure, encrypted process that you and your customer can trust. Vet any document sharing service to make sure those sensitive documents that you are requesting are immediately encrypted.
Our list doesn't end yet. Enterprise file sharing solutions that are customized to make banks and credit unions more efficient should streamline the process of collecting and archiving documents into the institutions document management system, too, whether that system in OnBase, Synergy, PROFORMANCE or another. Does the file sharing service that you're considering automate the process of retrieving submitted documents and does it integrated with your DMS to import those documents for you? Don't leave this valuable time-saving integration on the table.
A total solution should also be able to flag new documents brought in from the file sharing service for review before the archival process is complete so that your institution can validate that the documents received meet your loan policy, compliance rules, and regulator expectations. Look for a document sharing service that can route incoming documents to a quality review.
Last, but certainly not least, you can bookend this integration with your exception tracking software so that the documents that are collected through your enterprise file sharing solution are securely collected, automatically archived, routed for review, and then synced with tickler tracking so that exceptions are removed when documents are received and approved.
Use This Guide and Learn More
During these economic times, community-based financial institutions face operating challenges on all front, from growing regulatory scrutiny to compressed profitability. We believe that the processes of managing tracked items and documents shouldn't burden your institution, but unfortunately for most banks and credit unions, that's just not the case today. Use this handy evaluation guide to make sure you're getting a solution that knocks many administrative tasks off your staff's day-to-day to-do list to free them up for more important projects.
Learn more about our integrated enterprise document file sharing service, INFO-SHARE, as well as the other INFO-SUITE solutions that can bring you process improvement from customer management to loan and deposit operations to document management. Contact us today for a consultation with our experienced team of former bankers and developers today so that we can customize a solution that fits your institution.