Sep 16, 2020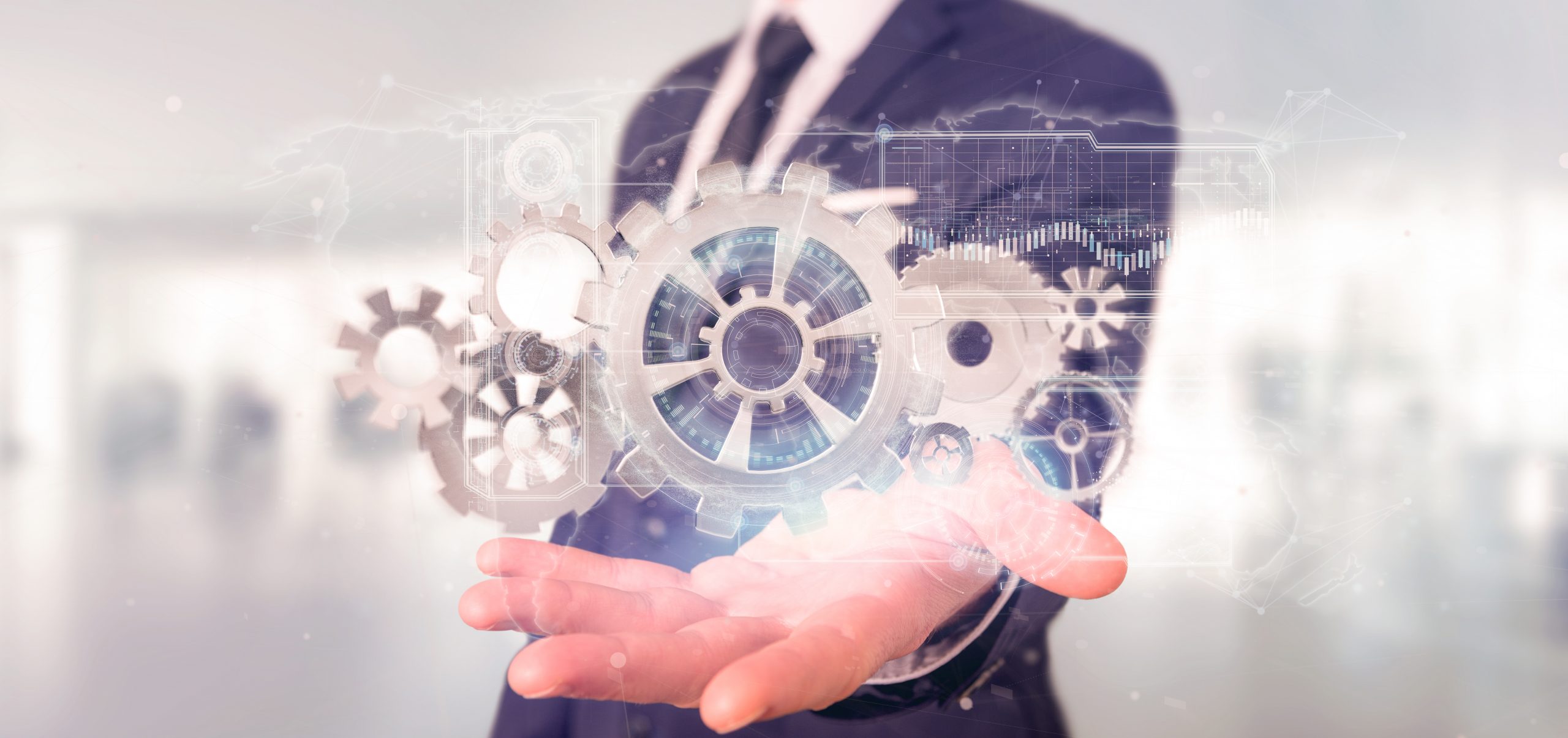 Document Management System: The Key to Workflow
Is your document management system setting you up for success in building a workflow for your lending and deposit teams? We hear this over and over again from banks and credit unions: We want a system where everything works together.
We hear you, and we're here to tell you that the sophistication of your document management system is critical to reaching this goal. Too often, we see customers shop for and select a "system that does it all" based on only what the loan origination software or deposit software portal provides. What follows? The realization that the "system that does it all" is too redundant and everyone is tired of entering data or documents twice because it can't properly connect with your DMS and other systems.
How do you avoid this pitfall?
Don't underestimate or completely ignore the power of an integrated document management system.
The business process between you and your customer begins and ends with documents — even in our digital world and regardless of if your business with them is on the lending or deposit side of the house. If you truly want to streamline your customer process, recognizing that the heavy lifting must be done with a document management system that supports those efforts is key.
Avoid the hypnotism of an application that traffics too heavily in data-collection. Data input and output capabilities, like those needed to collect information for a new loan and then output credit memos and document prep instructions, are certainly necessary components. But, without a system that can collect, create, track, and sync documents with your archived storage you'll find yourself doing double work when it comes to moving documents from your origination system to long-term storage, and triple work when you get to organize and review the documents again for quality assurance and file management purposes.
Evaluation Tips for End-to-End Workflow Solutions
So, how do you get a system that "does it all"?
Beware Magic Bullets
First, realize that there is no magic that will fully automate every process, but there are smart decisions to be made regarding what work functions can and should be automated in order to streamline the workflow for your staff and let them focus on higher-level management and oversight responsibilities. Take a careful inventory of the manual processes your teams currently handle and focus on automating those. For example, are your teams manually reviewing various documents to deem if they are still valid documents (e.g. beneficial ownership, financials, credit reports, UCCs, insurance, etc.) and then updating a multitude of tracking spreadsheets? A solution that can automate document and exception tracking can save many hours of work.
Your Document Management System Should Be More Than a Document Viewer
Your document management system is the source of record for all documents. So, a loan origination system (LOS) or deposit origination system that silos documents for new loans or deposits shouldn't pass your evaluation. Collect and archive documents for new and existing customers and accounts in one system. Document management software capable of handling documents for even prospects and unbooked loans and deposits means that you will never have to transfer those documents from origination software to archival, bringing us to our next recommendation.
Avoid the transfer of documents from separate, stand-alone systems. Transferring documents from an LOS, eSign application, or file-sharing app can be tricky. All too often those systems don't properly name or separate documents, opting instead to lump all documents into one output document package per loan or account which is then dumped as a loan packet into the DMS, as well. These loan packages are useful only in the respect that they are now digitally available for archival, retention, and viewing. Any further workflow efficiencies are lost because no content management and automation can be performed on documents lumped into one file:

Automated tracking of what documents are still missing from the file, like a trailing recorded DOT, is lost.
Automated tracking of when documents (like financials, insurance, and UCCs) expire and need to be updated is lost.
Automated notices to customers via email or print that request updated documentation is lost.
Automated exception tracking of what's missing, expired, or invalid across the institution (lending, deposits, treasury management, etc.) is lost.
Work Towards Enterprise Content Management
Set your target on obtaining an enterprise content management system that does more than store documents for digital viewing, archival, and retention. The documents you collect are a living part of portfolio management, meaning that if your DMS is simply a digital archive then you'll be relying on the power of personnel to evaluate, track, and maintain loan and deposit files. Most institutions keep a multitude of tracked items in disparate spreadsheets across departments. This can include exception tracking on loans or deposits, tracking for BSA compliance, and so much more. These disparate tracking efforts are often overlooked by management but represent a significant consumption of resources when employees spend valuable time reviewing documents in the DMS to update tracking spreadsheets by hand.
A solution that marries document management with data tracking means that your system, not employees, are monitoring documents for you. With this level of granularity, your team no longer devotes time to evaluating documents, updating spreadsheets, and producing reports.
Need an example? Is a tax return on one of your largest borrowers expiring or did insurance get canceled on a piece of collateral securing a loan? The right enterprise content management solution can monitor those documents and then automatically update exception reports, notify staff, and even send a request to the customer with a secure file drop link to obtain updated information.
Don't underestimate the efficiencies you can gain from a system that doesn't just cater to loan and account origination. The time saved from a system that monitors and tracks documents for new deals and existing accounts means you can rely on software rather than expanding your operations team.
Secure, Integrated Document Collection
A sophisticated content management system should also offer document file collection with workflow integration. We see so many institutions patching their business processes by using more and more stand-alone products: an LOS system for lenders, an account origination system for deposit officers, an e-signature application for getting signed documents, a document share application for requesting and receiving documents securely, a document management system used largely for only viewing documents, a tracking system – ore more often many tracking spreadsheets – for operations oversight. The results is just more manual intervention to get data and documents from point A to point B and to manage the portfolio thereafter. Evaluate solutions that offer integrated document collection that will allow you to send individual or bulk requests for new or updated documents to your customers, provide customers with a secure method of submitting documents, and — critically — automatically retrieve those documents and move them into a review portal and into your document management system, too.
Proceed Smartly
Our final piece of advice: Vetting solutions that will carry your team from origination through document archival requires careful consideration and a thorough understanding of how documents are used and transferred. Any system that doesn't natively contain a DMS or natively integrate with document management systems may not be the simple solution you envision. Remember to vet that each solution stores and saves documents and data in a method that can be passed and leveraged throughout the process.
Need help navigating this process? We provide solutions and consulting to help.
As a provider of fully integrated workflow, content management, and document management systems, our solutions seamlessly collect documents and data from account and loan origination through portfolio management in a granular, organized DMS, contains a native, secure document file collection solution, provides fully integrated exception tracking that leverages document data to automate tracking and reporting, and so much more. Learn more today at proformance.com or contact us to discuss in detail.
Given our 35 years of expertise in enterprise content management for financial institutions, we can also be a valuable consultant in selecting stand-along systems and vetting that they'll work together for your institution to provide seamless transitions and prevent data loss. Contact us and we'll assist in a thorough vetting process.
PROFORMANCE is an authorized solution provider of Hyland's OnBase DMS.